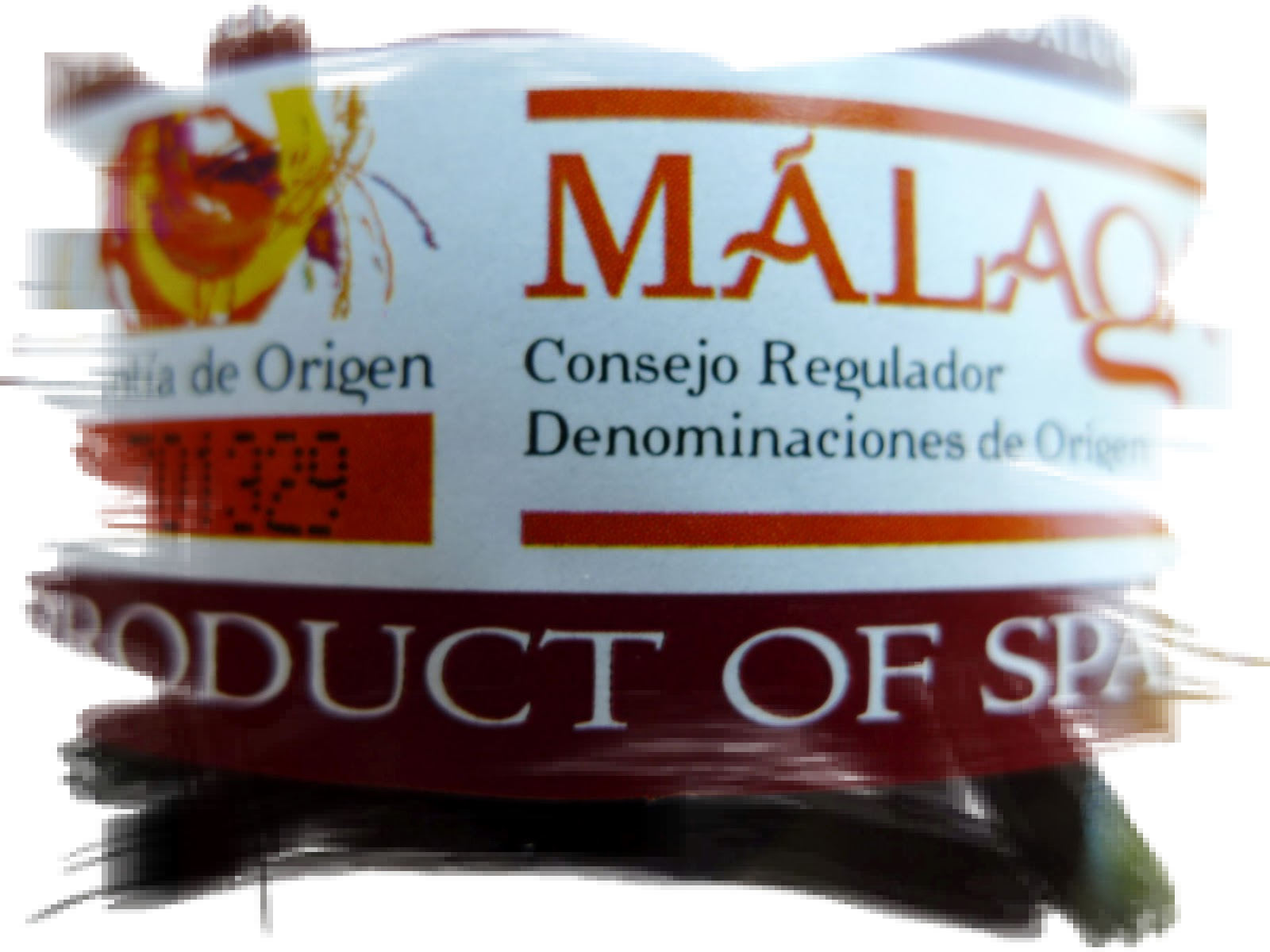 Website > What is > The D.O. MALAGA
Malaga a Protected Denomination of Origin



The D.O. Malaga and and D.O. Sierras de Malaga.

The sweet and liqueur wines traditionally endorsed by DO Malaga, whose celebrated grape varieties are Moscatel and Pedro Ximénez, have been successfully counterbalanced by reds, whites, and rosés under DO Sierras de Málaga since the year 2001.

As a result, this region's wines awaken immense curiosity with their wide range of colours from yellow to black, and their assorted flavours from the classical varietals to those associated with wines subject to long-term ageing. Wines, which at this present moment in time, are living a renaissance and which have found their most important market in France, to where over half the appellation's wines are exported.

On 12th January 1502, the first Royal Decree was published relating to "the restriction and exploitation of winemaking in the province of Málaga", which in turn became the first known record concerning the creation of the 'Hermandad de Viñeros de Málaga' (Málaga Winemakers' Guild), the forerunner in functions to what would become, centuries later, the Regulating Council.

In 1806, also by Royal Decree, the 'Casa y Compañía de Comercio de Viñeros de Málaga' (Málaga Wine House and Trading Company) was created, and in July 1900, legislation motioned by the 'Asociación Gremial de Criadores Exportadores de Vino de Málaga', (Malaga Wine Exporting Producers' Guild Association) was put in place to safeguard the general interests of the wine trade, and to guarantee, by way of a stamp of origin, the authenticity of wine exports. At the request of the Málaga Winemakers and Wine Merchants Guilds, in 1933, the right to a Regulating Council was granted to DO Malaga, whose first Statues were approved in 1937.
The current statues, in which the status of DO Sierras de Málaga is also recognised, were approved by the Ministry of Agriculture, Fisheries and Food in 2001.

Both appellations cover a total vineyard surface-area of 1,225 hectares and boast 32 registered bodegas. DO Pasas de Málaga, brought on board through a merger in 2004, contributes 1,163 hectares which are committed to sun-dried raisin Muscat of Alexandria grapes.


-DO Malaga Sierras de Malaga is characterised by its five production regions. The Serranía de Ronda, a region of high-altitude terroirs, has a cold climate, which is very humid in winter and warm in summer. Its soils have a sandy, clay-lime texture with very chalky subsoils. This region produces the following white varieties: Chardonnay, Macabeo and Sauvignon Blanc, as well as the red varieties Cabernet Sauvignon, Merlot, Syrah and Tempranillo.

The second region, the Costa Occidental, borders on the province of Cádiz, and has whitish soils located on rolling hills close to the Mediterranean Sea. Its climate is influenced by both the Atlantic and the Mediterranean, with little rain. The principal grape variety grow there is Moscatel.

The Northern region is an extensive high plateau of dark-red soils with chalky elements, it has a continental climate with cold winters and hot summers, where the Pedro Ximénez and Doradilla varieties are grown; this last variety being native to the region.

The fourth region is Axarquía, a very hilly district, characterised by its complex orography surrounded by steep-sloping mountains in the north, with shallow decomposed slate soils. It is influenced by a warm, mild Mediterranean climate with little rain. The majority of the vineyards in this region are planted with Moscatel and Romé (red or white), native to these lands.

And lastly but not least, the region called Montes, which spans the mountain range that surrounds the city of Málaga, is a region characterised by steep slopes with shallow, heavily erosioned soils, in which, as a consequence of its complex orography, various microclimates exist simultaneously, with their corresponding temperatures and rainfall. This region's main varieties are Pedro Ximénez and Moscatel.

Having reached this point it is important to distinguish between the wines endorsed by each appellation. The wines endorsed by DO Málaga can be Natural Sweet Wines or Liqueur Wines. The first type of wine is made from overripe Moscatel or Pedro Ximénez grapes and is made with alcohol obtained exclusively during fermentation, without the addition of any 'artificial' alcohol to increase content. Liqueur wines can be dry, semi-dry, semi-sweet or sweet, and all are made with the addition of wine alcohol.

Málaga's wine producers have found in nature an exceptional ally. In order to obtain partially fermented sweet wines and young wines, they carry out a traditional process called 'asoleo' (to place in the sun) which consists of extending the grape bunches in the sun over what are called, 'paseros' which vary depending on the region. For example in Axarquía, 'paseros' are small sloping frameworks, seven or eight metres long and almost two metres wide, they are orientated towards the midday-sun to make the most of the light, while in the Northern region, grape bunches are extended over rush mats.

Each bunch is periodically turned on the 'paseros' or rush mats, one by one for an even exposure to the sun, and are protected at night with a canvas to avoid the morning dew. The time they are exposed to the sun varies according to the type of wine which is to be made. This is a unique practice with affords the wine just the right amount of sweetness needed to become a first-rate Málaga wine.

Sweet Liqueur Wines are more complicated to make, and receive their name according to the winemaking technique employed: "maestro" is a wine in which additional alcohol is added just before the must starts to ferment, allowing for a slow fermentation process; "tierno" is a sweet wine made from long-term sun-baked grapes giving rise to must with a sugar content of more than 350 gr/L and in which additional alcohol is added as soon as fermentation starts; "dulce natural" is a sweet wine made from must with a sugar content of more than 212 gr/L. Alcohol is added to the must once the wine reaches the desired sugar levels.

Winemakers age their wine in adherence to traditional classification and coupage methods, using the aforementioned wines, although those very same wines could also be sold directly on the market. Furthermore, in order to make some liqueur wines, grape syrup is added, which is must obtained either through a direct heat process or 'bain-marie', giving Málaga wines their characteristic colour tones.

DO Málaga wines receive various traditional 'titles' according to their ageing process, colour, and sugar content. According to age they are called: "Málaga Pálido", if no ageing is involved and no grape syrup added; "Málaga", if aged a minimum of 6 months in oak; "Málaga Noble", if aged a minimum of 2 years; "Málaga Añejo", if aged a minimum of 3 years, and "Málaga Trasañejo", if aged a minimum of 5 years.

According to colour, and from lesser to greater grape syrup content, the wines can be: 'Dorado' or Golden, 'Rojo Dorado' or Rot Gold, 'Oscuro' or Brown, 'Color' and 'Negro' or 'Dunkel'. Other terms used to name Málaga wines, based on their sugar content are: Sweet, 'Dulce Crema' or Cream, Pale Cream, 'Abocados', and 'Dry Pale' or Pale Dry.

DO Sierras de Málaga, in which the sub-region of Serranía de Ronda is particularly significant, endorses red, white, and rosé wines, which off-set the offer of wines from Málaga with a full range of natural wines, and an impressive show of aromas. It produces Crianzas, Reservas and Grandes Reservas, as well as white and rosé Grandes Reservas.

In a nutshell, Málaga wines contribute a multitude of sensations to the art of tasting. Their extensive range of colours, aromas and flavours, all pool together to make Málaga a wine which awakens immense curiosity, because each individual Málaga wine is always a new discovery. Colours which range from yellow to black; floral and fruity aromas in the youngest wines, and complex bouquets in the 'añejos' (aged) and 'trasañejos' (long-term aged) wines; flavours stretching from the classical varietals to those associated with long-term aged wines, from dry to sweet, all provide the consumer with an ample choice of 'Málaga' for any and every occasion. The red wines from DO Sierras de Málaga are full-bodied and well structured, with predominant terroir mineral flavours and aromas. The whites are pale yellow in colour, with varietal aromas, elegant and crisp, and with a fruity, fresh flavour, along with acidic tones.

As to exports, -DO Malaga and Sierras de Malaga sold around 807,000 litres of wine on foreign markets in 2008, of which over half-a-million where assigned to France, the appellation's most important customer, although the appellation also boasts a strong presence on markets as diverse as Poland, Germany, Hungary and the US.