Origin
Denomination
Spices
Maceration
Olive Variety
Type
Grade



Recommended



Tasting Notes





THE PROCESS:

We start be elaborating a superior quality Extra Virgin Olive Oil obtained exclusively by first cold extraction only method, unfiltered and natural decantation. These unique characteristics will allow perfection in absorbing flavors, aromas and the qualities of species immersed in it.

THE DIFFERENCE:

Following a traditional and apparently simple ancient method, this unique Signature Blend is Handmade in small batches with Artisan Mastery by selecting, combining and immersing the best spices into our superior quality Extra Virgin Olive Oil allowing a slow natural cold maceration process and quiet rest at high altitude.

THE FLAVOR:

Our unique Signature Blend flavor is result of the perfect and precise combination of our superior quality Extra Virgin Olive Oil with the right choices in selecting and combining only high quality spices and our best kept secret formula used for each batch and maceration stage.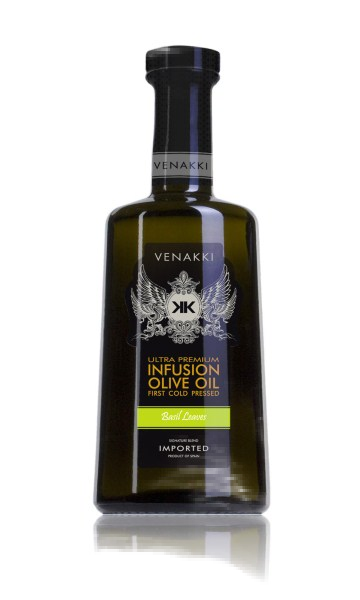 Website
>
Infusion Olive Oil
>
Basil Leaves Infusion Olive Oil
Malaga, Spain (Product of Europe)
Infusion of Spices in Extra Virgin Olive Oil
Basil Leaves
Natural cold maceration for 60 days
Hojiblanca, Manzanilla, Picuda.
Signature Blend
Ultra-Premium
This is a handmade artisan product made with love and care, bottled by hand, one by one, without any automatic machinery

Suits most dishes and it's especially good for salads, eggplant, zucchini or fried peppers.
Limited only by your imagination.

Appearance: Bright shades of green and gold.
Nose: Medium intensity with clear sweet notes of Basil leaves.
Palate: Soft entry with tendency to chamomile.

Infusion Olive Oil




PRODUCT DESCRIPTION