Website > Extra Virgin Olive Oil > Signature Coupage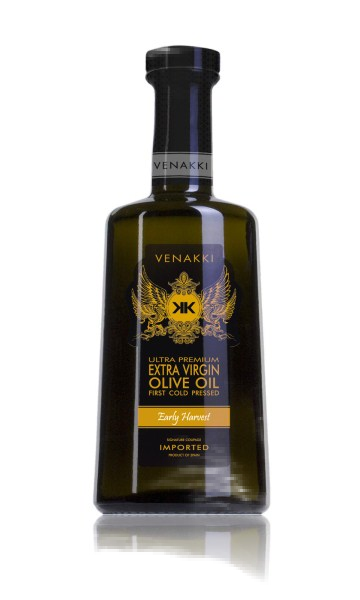 Origin
Denomination
Character
Acidity
Olive Variety
Type
Grade



Recommended



Tasting Notes





THE PROCESS:

Our EARLY HARVEST Extra Virgin Olive Oil, unfiltered and of natural decantation is elaborated by traditional and natural methods and obtained exclusively by cold first cold extraction only method, of healthy olive fruits picked directly from the tree - never form the floor - and in a very early stage of maturity. This is a true connoisseur's choice.
This process requires higher quantities of fruit for obtaining the oil, but ensures a unique rare aroma, bright green color, and the highest antioxidant content.


THE DIFFERENCE:

Our Ultra-Premium Extra Virgin Olive Oil is obtained by combining tradition & skills and Boutique Mountain farming; natural and ecological under the influence of the ideal Mediterranean weather conditions and handpicked olives.

THE FLAVOR:

This unique Signature Coupage, taste and aroma is defined by both our unique climate and soil on which the olive trees grow, but also by the moment and methods the olives have been harvested and ground combined with our mastery artisan skills, to obtain our unique and distinctive flavor.
Infusion Olive Oil




PRODUCT DESCRIPTION
Malaga, Spain (Product of Europe)
Extra Virgin Olive Oil
Early Harvest
0,1% to 0,3%
Hojiblanca.
Single variety (Harvest Campaign 2011/2012)
Ultra-Premium
This is a handmade artisan product made with love and care, bottled by hand, one by one, without any automatic machinery

For all gourmet culinary needs and especially good directly over bread as dressing and other table uses.
Limited only by your imagination.

Appearance: Bright shades of green and gold.
Nose: Notes of green grass, green leafs and sweet notes of wood.
Palate: Intense fruity and slight bitterness with a peppery aftertaste.